HOSANE Cultural diversity Art and Creativity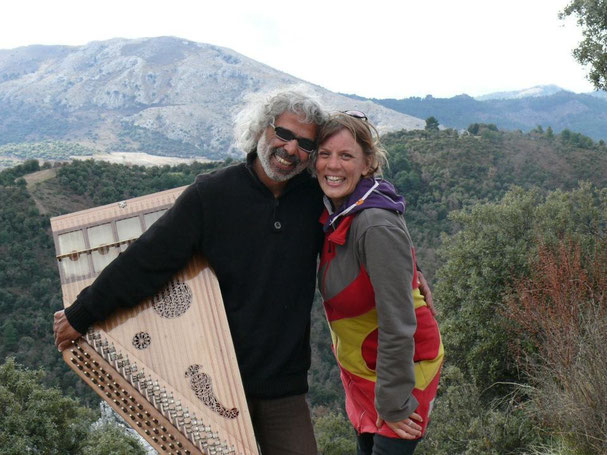 Hossam Shaker
Kanounplayer and composer and researcher in the language of music.
Director of the Inter-regional (Arabian) Representation of the Institute for the culture of peace (UNESCO)
Member of the International Academy of the Humanities between Asia – Europe
Born in 1963 in Ismailia – Egypt
At the age of fourteen he joined the Academy of Arts in Cairo
to study music …
- 1986 graduated from the Higher Institute of Arabic Music in
Cairo
- 1989 earned a master's degree ...
- Professor at the Art Academy in Cairo and Alexandria and at
the Faculty of Music Education in Assiut
- Leader of the six-Arab at Cairo Opera House

- Organizer of the "German-Egyptian Spring Festival" (2007)

- Organizer of the "Moulid Al Fenoun"

- General Coordinator for culture and information in the Red Sea Governorate
Winner of various awards in participating in several
festivals:
- First prize at the Festival of Babylon in Iraq
- First prize at the Carthage Festival in Tunisia
- Gold medal in Japan Music Festival in 1992
- Certificate of Creative World Pyongyang / Korea in 1992
- Best kanoun player in the Middle East 1993  

- Certificate of Appreciation from the Red Sea Governorate, 2008

- Certificate of Merit from the Academy of Arts, 2008
- Granting of an honorary doctorate by the International Humanitarian Academy "Europe-Asia", 2009
Concerts & Festivals worldwide

Germany, Italy, France, Turkey, Spain, Switzerland, Belgium,
Japan, Korea, South America …
Among others, "Music of the Century" in Djibouti in 2003
The Composer
He published his own music on different CDs and distributed
 them in a number of countries, such as:

- "Journey of the Gypsy"
- "Anchalla"
He did various soundtracks for several films & short films:
"Aunt France."
An Evening drama entitled "killer" of specialized channels.
"Gilf Kebir"
"Porto hemispheres"
"Lake Nasser"


Music for the campaigns of the trends of development.
Jane Höck
Master of European Studies (M.A.)
Magister Artium of Spanish, German and History (M.E.S.)
Born 1971 in Cologne / Germany
Languages:              
Active:     English, Spanish, French
Passive:    Italian, Portuguese, Suahili, Bambara
Career:
In 1997 Master Degree of Spanish, German, Spanish & Latin American History
In 2001 Master of European Studies (Economy, Law, Languages, European Culture, History)
Final work about the humans dimension inside the OSCE (Organization for Security and Co-Operation in Europe)

Since 2000:
- Working as a Freelancer for the most important Radio Stations in Germany (WDR / SWR / Deutschlandfunk / Deutschlandradio / Deutsche Welle)
- Radioplays / Radioart / Radio-Essays
- Writing for different cultural magazines, amon others spoonfork.de 
- Public Relations / Event Management 
- Translations (Spanish – German / English – German)
Writer, Painter, Poet, Goldsmith, Spoken Word Artist, Climber ...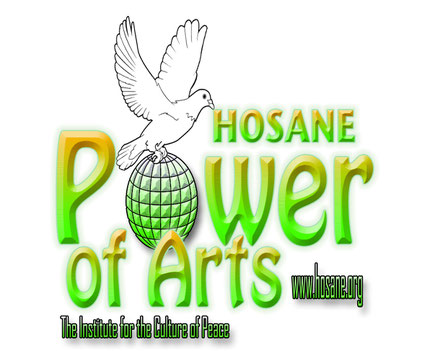 Hosane  
Cultural Diversity & Art and Creativity