HOSANE Cultural diversity Art and Creativity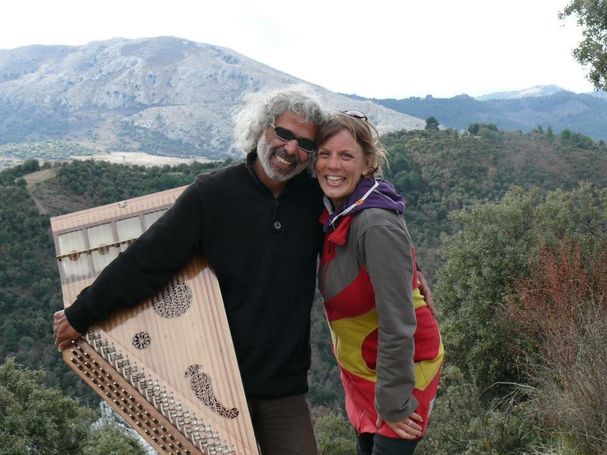 HOSANE are...
HOSsam Shaker and jANE Höck.
Egypt and Germany.
Orient and Occident.
Music and Poetry.
Sound and Voice.
POWER of ARTS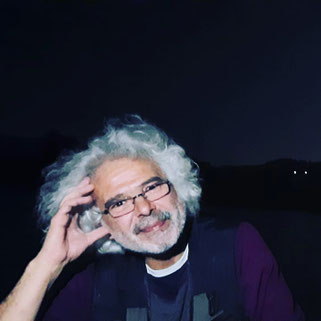 HOSSAM SHAKER
Born 1963 in Ismailia is one of the greatest composers, musicians and masterminds of modern Egypt.
His first love is the Quanoun, the big oriental zither. He started to play it at the age of fourteen, when he joined the Academy of Arts in Cairo to study music. He became soon one of the big stars.
After his studies on the Higher Institute of Arabic Music he started to teach as a professor in Cairo (Academy of Arts), in Alexandria (Academy of Arts) and in Assiut (Faculty of Music Education). But curiosity soon drew him further. He discovered the world as a musician and music researcher and he started to organize big intercultural festivals in Egypt and abroad.
During his great career he became the Leader of Six-Arab at the Cairo Opera House.
He organized the "German-Egyptian Spring Festival" and "Moulid al Fanoun". He worked for some years as general coordinator for Culture and Information in the Red Sea Governorate.
AWARD WINNING STAR
- First prize at Babylon Festival in Iraq.

- First prize at the Cathargo Festival in Tunesia.
- Gold Medal in Japan Music Festival in 1992.
- Certificate in Creative World Pyongyang / Korea (1992).
- Best Qanoun player in the Middle East (1993)
- Certificate of Appreciation from the Red Sea Governorate (2008)
- Certificate of Merit from the Academy of Arts (2008)

- Award of an honorary doctorate by the UNESCO International Humanitarian Academy "Europe Asia" (2009)
Charismatic, innovative Composer
Hossam Shaker's way to play and to compose is very singular. He is a musician without borders. "Journey of the Gypsy" and "Inchalla" are only some of his his famous CDs. Hossam Shaker also did several soundtracks for short films and movies. Among others: "Aunt France", "Gilf Kebir"; "Porto hemispheres", "Lake Nasser" ...
Since 2011 Hossam Shaker lives between his homeland Egypt, his second home Germany - where he has his family - and Andalucia, his place of longing, that gives inspiration for work, life and art.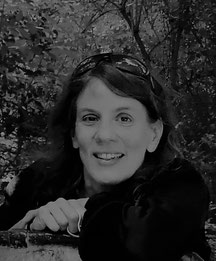 JANE HÖCK
Born 1971 near to Cologne / Germany.

Jane Höck is a German journalist, moderator, speaker and university lecturer. She is a painter and poet, a sport climber and goldsmith.
She has two degrees.
A Master Degree in Spanish, German, Hispanic and Latinamerican History (M.A. / 1997)
A Master Degree in European Studies (M.E.S./ 2001)
Her radio career started in 2000 with Funkhaus Europa and Radio Eins Live. Nowadays you can hear her in different public broacasting programs as WDR, SWR, SR, DLF, Deutsche Welle ...